Advanced Dog Training Program
A dog training program designed for dogs 9 months or older.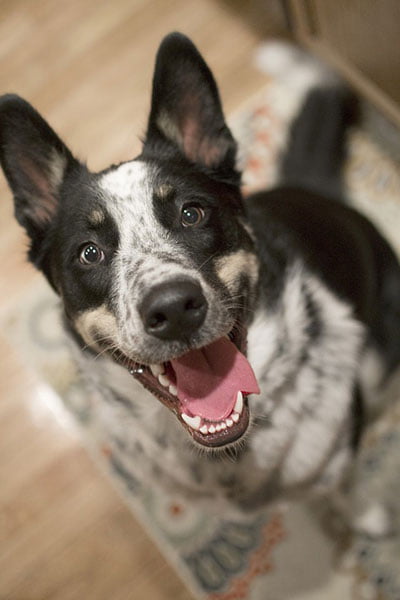 Dog training that perfects your dog's focus.
While the beginner dog training program focused on the foundation, and the basic dog training program focused on concentration, and training; our advanced dog training and obedience classes in Long Island focus on perfecting the reliability, in other words, perfecting your dog's focus.
Commands will be reinforced against distractions and will be put into practice in everyday life. This is the final stepping stone to make your dog the most well mannered, reliable companion you could ever ask for.
After this program is complete, you and your dog will have a clear line of communication and your dog will be ready for any command at any time – regardless of surrounding would-be distractions.
Advanced dog training that further strengthens bonds.
Our advanced dog training and obedience classes offered in Long Island will ensure that your dog is always ready and willing to execute your command. Distractions and having to give a command multiple times will be a thing of the past.
In-House, and Board & Train Programs Available
In-Home Dog training programs
Essentially you are your dog's trainer, and most of the dog behavioral training happens in your own home. Every week or every two weeks, we conduct in-home advanced dog training and obedience classes inside your Long Island home. This helps you learn how you should train your dog in between lessons, giving you our assessment and teaching you the techniques best suited to train your puppy or dog. As with our Board & Training program, lessons and training techniques change depending on progress and development, as well as your dog's unique behavioral issues.
Board & Train Dog training programs
Unlike in the In-Home Training program, here the one that takes care of your dog is their trainer. In this scenario, your dog will live with its designated trainer for some weeks while the preliminary training is going on. After this, your dog moves back into your house, and follow up lessons are included in order to ensure that your dog can transition from our home to yours, without any behavioral issues going unaddressed. Like in the In-Home Program, you will learn how to follow-up your dog's training with our assessment and techniques.
CONTACT US TODAY FOR A FREE EVALUATION
"I can't say enough about Wallys World of Dogs. Helped us be better leaders for our dominating Rottweiler. We were close to having to make a tough decision… Now all is good. Best dog trainers on Long Island!"
"Best dog trainer on Long Island! Went through 3 trainers before we finally found Waleed. Understood our problem and helped us fix some issues with our Golden. Very patient and knowledgeable. Now I'm very happy. A++++"
We'll get right back to you.